YES Conference
Get ready for the Bank of America Youth Excellence Seminar July 11 to 13, 2017, in Amarillo, Texas.
The 2017 Bank of America Youth Excellence Seminar (YES) will be held July 11-13, 2017, in Amarillo, Texas. YES welcomes AQHYA members and nonmembers, ages 10 to 18, to experience this three-day, fun-packed event that offers valuable leadership skills, inspiring speakers and tons of fun.
YES Facts
Anyone can attend—current AQHYA members and nonmembers
Youth attend interactive sessions designed to develop and teach leadership skills
Each day features new speakers presenting topics related to the equine industry
Five AQHYA officers will be elected—president, first vice president, second vice president, member and member
Regional directors will be elected—AQHYA has 11 regions; each region elects three AQHYA members as directors
Cornelius elected 2017-18 AQHYA President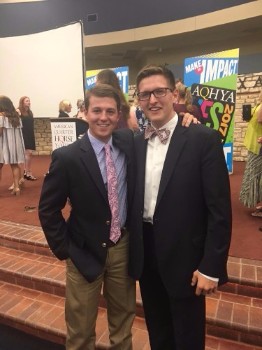 ArQHA would like to congratulate our own Ty Cornelius, who has been the ArQHYA president for two years, on becoming the American Quarter Horse Youth Association President for the 2017-2018 year! We can not wait to see what he accomplishes during his presidency at the national level.

ArQHA is also proud of the youth that represented ArQHA at the YES Conference in Amarillo, this year. All six of these kids will also compete for Team Arkansas at Youth World in Oklahoma City on August 4-12.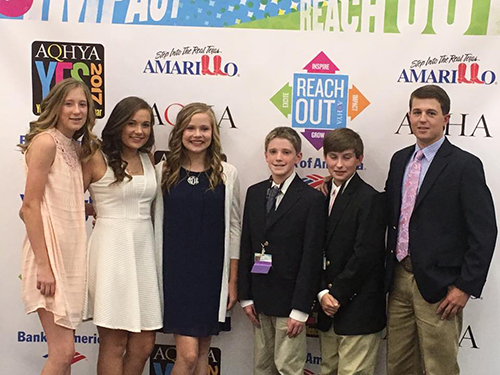 ---
Candids from 2017 YES conference
Arkansas Youth: Maggie, Ty, Lanie, Sidney, Spencer, and Steve

2017-2018 AQHYA National Officers and Directors

2016-2017 AQHYA National Officers volunteering at Snack Pak 4Kids (Ty is second from right)

Maggie, Ty, and Lanie at the dance

Steve, Spencer, and Sidney hiking before the YES Conference

Spencer, Cher (from Lousiana), and Steve volunteering at Snack Pak 4Kids

Sidney, Ty, Maggie and Lanie at the dance

Sidney, Macy (from Lousiana), and Lanie before the banquet

Spencer, Sidney and Steve at the banquet

Ty and Sidney at the banquet

Ty and Melanie at the banquet