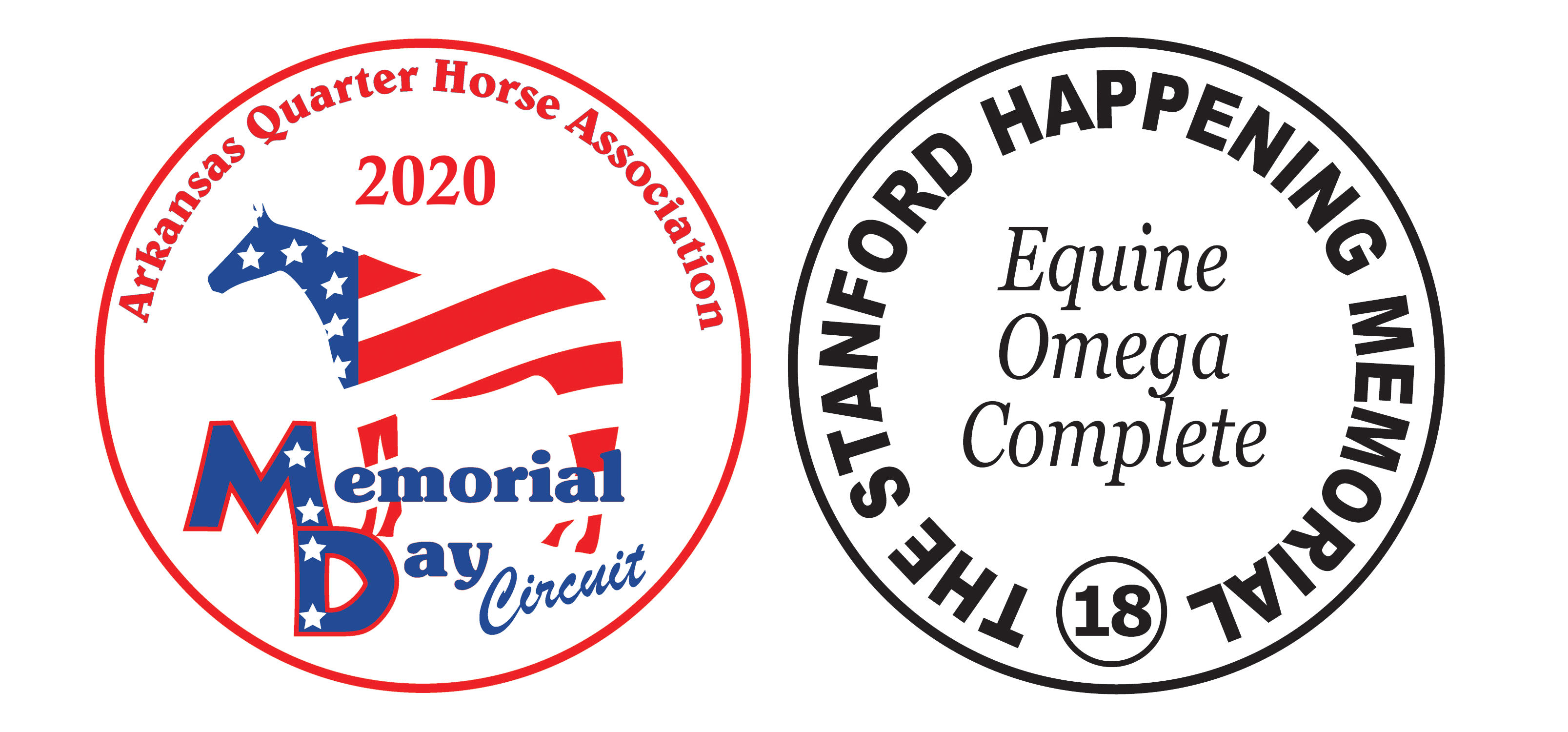 Save the Date: May 28-31, 2021, Memphis Agri Center
Keep Your Distance Show
NEW LOCATION
$200 All-Inclusive fee
Kay Rodgers Park, Fort Smith, AR
Four Judges: Andrea Simons, Suzy Jeane, Jeff Allen, and Lisa Moden
Stalls, shavings and RV's
You will need a separate check for stalls, bedding, and RVs upon arrival as a requirement of the facility. Stalls, shavings, and RV's will be paid directly to the fairgrounds. They cannot be added to your show tab.  Shavings will be $7/bag. Stalls and RVs will be $40 per night. 
Entries
You must enter online. There is an online entry form available to minimize personal contact in the show office. You must upload your horse's papers and AQHA exhibitor card to the form.  If you need to renew your AQHA membership or Level 1 Application, look in the drop-down menu on this page to download the form. You can upload it when you make your entry. We will put the membership fee on your show tab.
COVID-19 Guidelines
We are working hard to follow Arkansas state directives to keep you and your families safe!  Access a copy of our guidelines here.  Specific guidelines for participants here.
ATTENDANCE RESTRICTIONS: 
No spectators - exhibitors and immediate family ONLY
If you recently, visited a "hot spot" (including NY, NJ, Chicago area, or New Orleans, etc) or have had fever and/or symptoms of COVID-19, you are not permitted to enter the fairgrounds.
Those at high risk (e.g. above the age of 65 or with underlying health conditions) may need to refrain from attending.
Please limit any close contact with other persons. Use social distancing measures.
Physical distancing of spectators must be maintained.
Masks are required for those over 10 if you can't maintain social distancing.  Masks are always preferred in common areas.
By entering this show, you acknowledge and accept the guidelines as presented.
Host Hotel
for the 2020 Keep Your Distance Show (Memorial Day/Stanford Happening)
Hampton Inn
6201-C Rogers Ave
Fort Smith, AR 72903
479-452-2000
Rate is $79/night
---
4D Jackpot Trail information
$1,000 added Jackpot and $250 Level 1 Open Side Pot
$15 entry fee (in addition to AQHA fees) 66% goes into the pot.
You must enter an AQHA Trail class for your score to be rolled over to the jackpot.
Scores will be averaged between the two judges (ex. 72 and 73 will be a 72.5 overall)
Payout will be in 4D format. 1D starts with the highest scoring horse, 2D starts 2.5 points below highest score, 3D starts 5 points below highest score, and 4D started 10 points below highest score.
The number of exhibitors paid out depends on the number of entries in the jackpot
You can enter the jackpot as many times as you enter an AQHA Trail class (ex. You may enter L1 Amateur, Amateur, and Open Trail and roll all three scores over for a $45 jackpot entry fee)
All Trail classes are eligible to compete except Small Fry Trail.
---
Join us for the Stanford Happening Memorial! Award buckles are sponsored by Equine Omega Complete!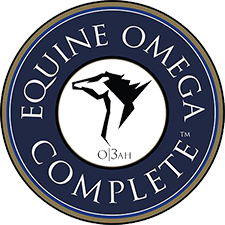 ---
Thanks to our sponsor Renovo we will be awarding a treatment ($1200 value) at the Memorial Day show to a lucky exhibitor!

---
2020 Results from Money and Buckle classes
Stanford Happening Results
Level 1 Walk Trot 11 & Over
Champion – Babby Got Batt with Jennifer Jackson ($162, buckle, and neck ribbon)
Reserve (tie) – Unbelievably Lazy with Cindy Ferguson ($66 and buckle)
Reserve (tie) – HP Double Investment with Bryce Sossamon ($66 and buckle)
Reserve (tie) – Im So Gorgeous with Katelin Schramm ($66 and buckle)
Level 1 Non-Pro Western Pleasure
Champion – Good Cuz Im Lazy with Madison Renfro ($360, buckle, and neck ribbon)
Reserve – MWS Flashn My Jacks with Amanda Ready ($216 and buckle)
Third – Unbelievably Lazy with Cindy Ferguson ($144)
Fourth – Catcha Good Chip with Amanda Childers ($80)
Open Ranch Riding
Champion – A Busy Affair with Bob Johnson ($428 and buckle)
Reserve and Highest Placing Non-Pro – Suddenlyoutoftheblue with Julie Crossland ($257 and buckles)
Third – Buck Roo with Abby Lewis
Fourth – Super Diva Ziva with Dr. Beth Evans $95
Youth Western Pleasure
Champion – Spencer Hardin with KM Nothin Better
Reserve – Sidney Dunham with Huntin for Rhythm
Amateur Western Pleasure
Champion – Kay Hardin with KM Nothin Better
Reserve – Whitney Ward with Kissin Dynamite
Select Western Pleasure
Champion – Steve Niblett with Good Miss Sudden
Reserve – Claudia Peeler with Cookin It Up Hot
L1 Youth Ranch Riding
Champion – Meghan Renfro with Du The Step
Reserve – Sophie Palmer with Lu Stop
L1 Amateur Ranch Riding
Champion – Julie Crossland with Suddenlyoutoftheblue
Reserve – Tangie Denzer with Chocolate Chexed
Blind Horsemanship Challenge
Champion – A Radical Bonus with Shelby Layne Ridgway ($1,510 and neck ribbon)
4D Trail Jackpot
1D
Champion (tie) – This is Why Im Here with Nancy Alto-Renfro (L3) $187.43
Champion (tie) – Snap Krackle Pop with Kendra Weis (L3) $187.43
Third – Cadillac In Black with Kyla Jackson (Yth) $107.10
Fourth – Lazy Bonez with Nancy Alto-Renfro (L1) $53.55
2D
Champion – Lazy Bonez with Nancy Alto-Renfro (L2) $183.60
Reserve – Lazy Looker with Brian Brady (Am) $137.70
Third – Protect Me Honey with Kendra Weis (L3) $91.80
Fourth (tie) – Zip Along Home with Meghan Renfro (L1 Y) $11.48
Fourth (tie) – Our Sleepy Valentine with Kyle Simmons (L2) $11.48
Fourth (tie) – Our Sleepy Valentine with Kyle Simmons (L3) $11.48
Fourth (tie) – Huntin For Rhythm with Sidney Kay Dunham (L3) $11.48
3D
Champion – Romance N Moonlight with Tim Wildes  (L1) $122.40
Reserve (tie) – Zip Along Home with Meghan Renfro (Yth) $45.90
Reserve (tie) – Suddenly Shez Lazy with Tim Wildes (L2) $45.90
Reserve (tie) – Suddenly Shez Lazy with Tim Wildes (L3) $45.90
Reserve (tie) – Zip Along Home with Meghan Renfro (L3) $45.90
4D
Champion – Cierras Beauty Sleep with Reba Byrd (L1 Am) $91.80
Reserve – SST Billy Ray with Travis Duit (L1) $68.85
Third – Im Just Kinda Lazy with Sam Faulkner (L1 Yth) $45.90
Fourth – Cierras Beauty Sleep with Reba Byrd (Am) $22.95