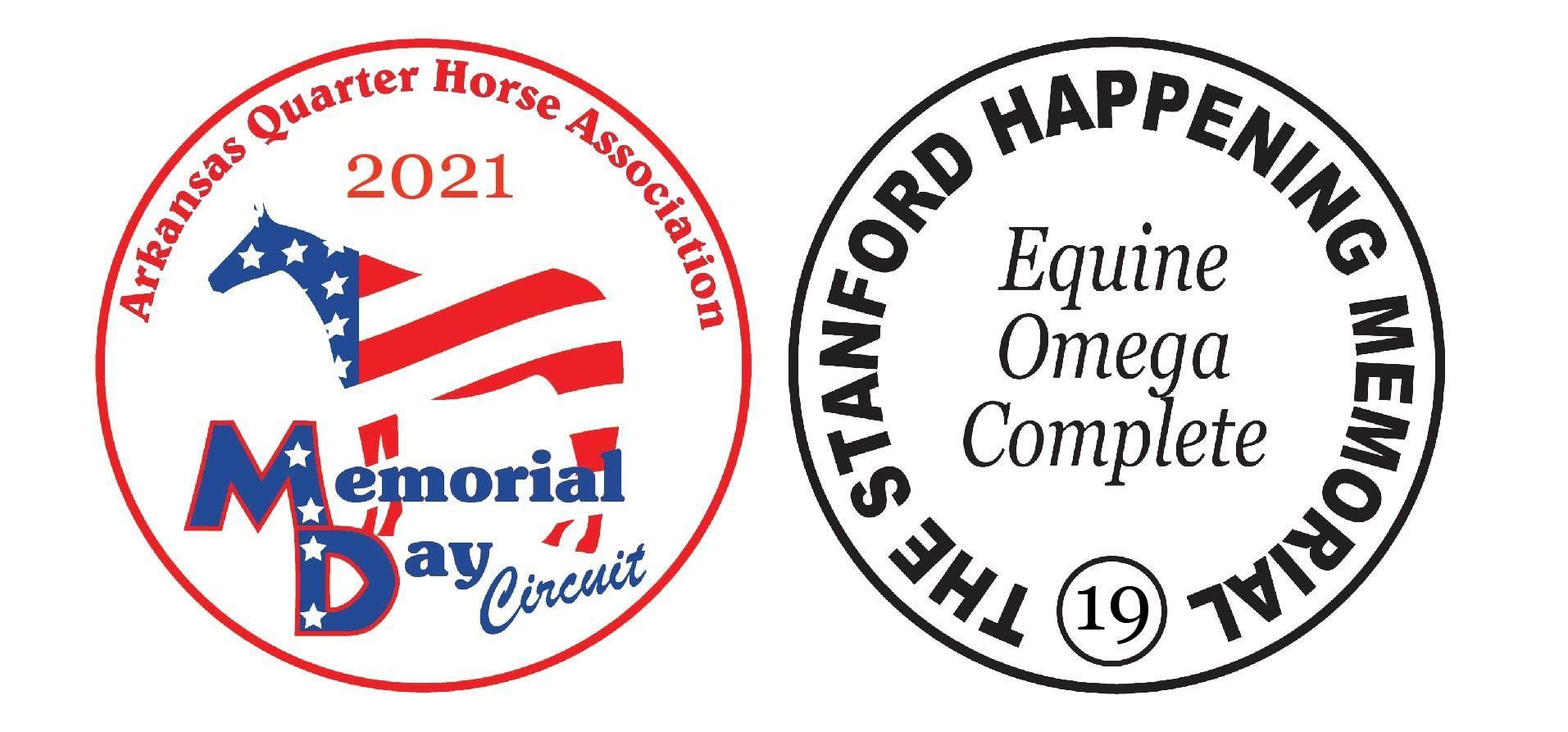 May 28-31, 2021, Memphis Agri Center
7777 Walnut Grove Rd, Memphis, TN 38120
4 judges
John Briggs, Ron Stratton, Dean Bogart, and Tracy Willis
Flat Fee: $300/horse
(includes stall for 3 nights, all entry fees, office fees
and admin fees)
All breeds welcome in Small Fry events and Walk-Trot (11 and over)
UPDATE:  AQHA Ranch Trail (Youth, Am, and Open) and Ranch Rail (non-AQHA) have been added to the schedule!!
UPDATE: 
22 trophy buckles by Molly's Custom Silver

Circuit Awards in all classes

All of the added money Stanford classes as usual

The ever popular Stanford Happening t-shirts - Please contact Julie Crossland if you would like to be a 2021 sponsor and have your name on this year's shirt!  501-499-5544

Breakfast provided each morning
New this year!
"MVP" Buckle - This is for all those who come to the horse show, but never show. They feed us, the get up at all hours with us, they watch our kids, groom our horses, etc, etc, etc. You will nominate your MVP and votes will be $1. The person with the most funds will win their very own buckle to sport!  After all, they are the real heroes of the horse show!
Ranch Riding High Point - with the addition of Ranch Rail and Ranch Trail classes to this show we are excited to announce the Pallone Veterinary Hospital Ranch Riding High Point!  The person/horse team obtaining the most points will win a custom 5 Star Pad. (Must show in all 3 events - ranch riding, ranch rail and ranch trail. Open, Amateur and Youth are eligible.)  
Saddle has been secured for the winner of Stanford Happening 11 & over Walk Trot thanks to Cowboy Rust and the Lyons family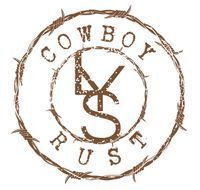 ---
Join us for the Stanford Happening Memorial! Award buckles are sponsored by Equine Omega Complete!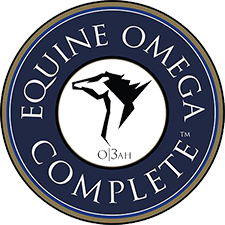 ---
2020 Results from Money and Buckle classes
Stanford Happening Results
Level 1 Walk Trot 11 & Over
Champion – Babby Got Batt with Jennifer Jackson ($162, buckle, and neck ribbon)
Reserve (tie) – Unbelievably Lazy with Cindy Ferguson ($66 and buckle)
Reserve (tie) – HP Double Investment with Bryce Sossamon ($66 and buckle)
Reserve (tie) – Im So Gorgeous with Katelin Schramm ($66 and buckle)
Level 1 Non-Pro Western Pleasure
Champion – Good Cuz Im Lazy with Madison Renfro ($360, buckle, and neck ribbon)
Reserve – MWS Flashn My Jacks with Amanda Ready ($216 and buckle)
Third – Unbelievably Lazy with Cindy Ferguson ($144)
Fourth – Catcha Good Chip with Amanda Childers ($80)
Open Ranch Riding
Champion – A Busy Affair with Bob Johnson ($428 and buckle)
Reserve and Highest Placing Non-Pro – Suddenlyoutoftheblue with Julie Crossland ($257 and buckles)
Third – Buck Roo with Abby Lewis
Fourth – Super Diva Ziva with Dr. Beth Evans $95
Youth Western Pleasure
Champion – Spencer Hardin with KM Nothin Better
Reserve – Sidney Dunham with Huntin for Rhythm
Amateur Western Pleasure
Champion – Kay Hardin with KM Nothin Better
Reserve – Whitney Ward with Kissin Dynamite
Select Western Pleasure
Champion – Steve Niblett with Good Miss Sudden
Reserve – Claudia Peeler with Cookin It Up Hot
L1 Youth Ranch Riding
Champion – Meghan Renfro with Du The Step
Reserve – Sophie Palmer with Lu Stop
L1 Amateur Ranch Riding
Champion – Julie Crossland with Suddenlyoutoftheblue
Reserve – Tangie Denzer with Chocolate Chexed
Blind Horsemanship Challenge
Champion – A Radical Bonus with Shelby Layne Ridgway ($1,510 and neck ribbon)
4D Trail Jackpot
1D
Champion (tie) – This is Why Im Here with Nancy Alto-Renfro (L3) $187.43
Champion (tie) – Snap Krackle Pop with Kendra Weis (L3) $187.43
Third – Cadillac In Black with Kyla Jackson (Yth) $107.10
Fourth – Lazy Bonez with Nancy Alto-Renfro (L1) $53.55
2D
Champion – Lazy Bonez with Nancy Alto-Renfro (L2) $183.60
Reserve – Lazy Looker with Brian Brady (Am) $137.70
Third – Protect Me Honey with Kendra Weis (L3) $91.80
Fourth (tie) – Zip Along Home with Meghan Renfro (L1 Y) $11.48
Fourth (tie) – Our Sleepy Valentine with Kyle Simmons (L2) $11.48
Fourth (tie) – Our Sleepy Valentine with Kyle Simmons (L3) $11.48
Fourth (tie) – Huntin For Rhythm with Sidney Kay Dunham (L3) $11.48
3D
Champion – Romance N Moonlight with Tim Wildes  (L1) $122.40
Reserve (tie) – Zip Along Home with Meghan Renfro (Yth) $45.90
Reserve (tie) – Suddenly Shez Lazy with Tim Wildes (L2) $45.90
Reserve (tie) – Suddenly Shez Lazy with Tim Wildes (L3) $45.90
Reserve (tie) – Zip Along Home with Meghan Renfro (L3) $45.90
4D
Champion – Cierras Beauty Sleep with Reba Byrd (L1 Am) $91.80
Reserve – SST Billy Ray with Travis Duit (L1) $68.85
Third – Im Just Kinda Lazy with Sam Faulkner (L1 Yth) $45.90
Fourth – Cierras Beauty Sleep with Reba Byrd (Am) $22.95